El Hotel  |  Situación  |  Valle Gran Rey  |  La Gomera  |  Reservas
Remote working from La Gomera
Valle Gran Rey (La Gomera, Islas Canarias)
THE OFFICE WITH THE BEST CLIMATE IN THE WORLD
Prices per night
Between 15 days and 1 month: 20% discount
Between 1 and 3 months: 25% discount
More than 3 months: 35% discount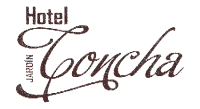 Price of breakfast: 8€ per person
Gift of one month's gym for stays of more than 1 month
Contact us to find out which restaurants offer healthy meals.
The Hotel  |  Location  |  Valle Gran Rey  |  La Gomera  |  Bookings
Travel and work in natural surroundings
A good start to the day!
Choose the place to work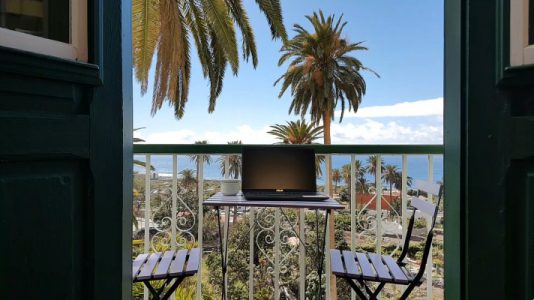 Time to stop and eat
Sun and sea bathing
Caring for your body and mind
Would you like to enjoy our beautiful gardens and terraces, wake up to birdsong, breakfast on the most delicious fruits and produce and experience one of the most beautiful sunsets on La Gomera?… Welcome to the Hotel Jardín Concha (Valle Gran Rey, La Gomera)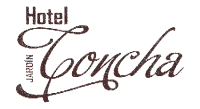 A charming hotel with…
Free Wi-Fi

Internet connection throughout the hotel (should you want to be connected to the world)
Starting point for footpaths

An extensive network of footpaths begins beside the hotel, so all you need to do is choose which one to take
Garden and terrace

Green areas, flowers, fruit, all within a garden that invites you to experience 100% of what the hotel has to offer
Solarium

Sunbathing to recharge your batteries. Tranquil spaces for you to enjoy
Free cancellation

If you can't travel, you can cancel your reservation free of charge. All you need to do is tell us!
Balcony with sea views…
From the hotel's privileged location you can enjoy spectacular views connecting the mountains to the sea.
You will have 'front row' views of the must-see sunsets of the Valle Gran Rey.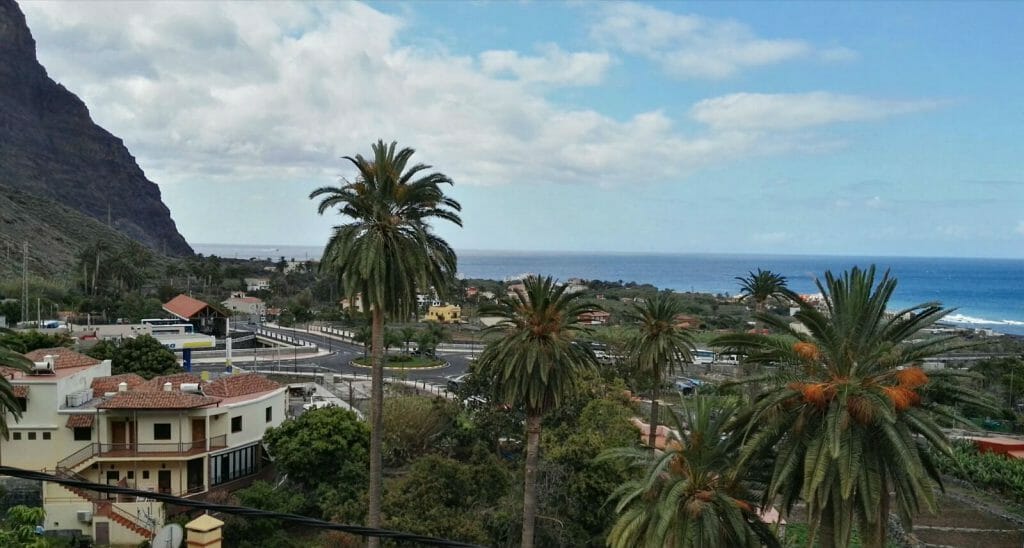 …and natural breakfasts
Exotic fruit, home-made preserves, sweets from La Gomera, huge palm trees and exuberant vegetation, all prepared for you to enjoy a completely natural breakfast…
…Would you like to try it?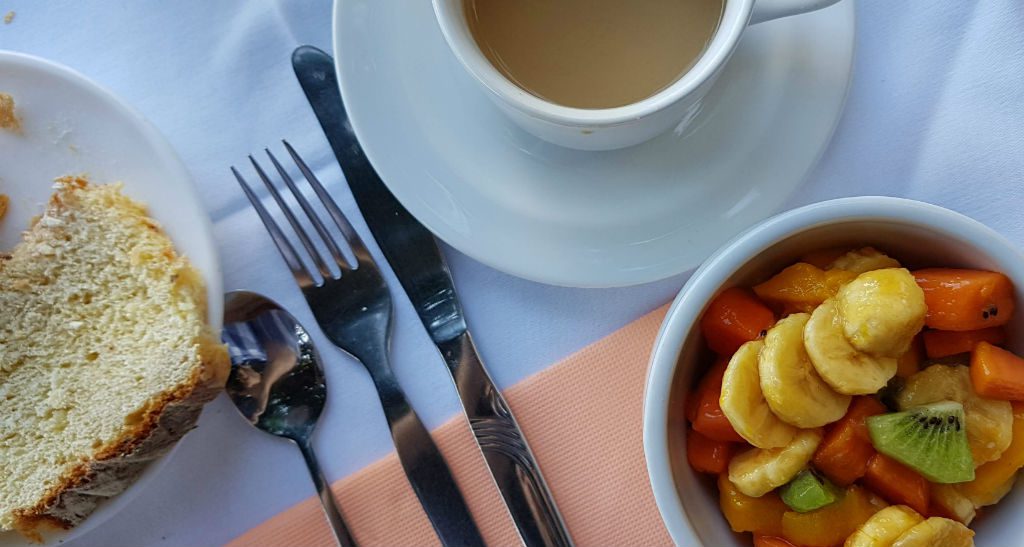 A place that is made for you…
Location
This charming hotel is located on the hillside of La Calera, a historic neighbourhood of the Valle Gran Rey where the Town Hall is located. It is surrounded by enchanting narrow streets and has some unbeatable views of the valley and the sea.
Discover its exact location on Google Maps.
Beach: 750 m.
Garajonay National Park: 15 km.
Puerto de Vueltas (Port): 2 km.
Puerto de San Sebastián (Port): 49 km.
Airport: 43 km.
Valle Gran Rey
A unique landscape in La Gomera
Spend a holiday in Valle Gran Rey and get the feeling that time stands still. Its ravine flows into black sand beaches and is a constant presence during a stay in this village on the island of La Gomera. Swimming in the ocean watching the sun go down signals the end of a relaxing day in Valle Gran Rey, but it also marks the beginning of an evening spent enjoying traditional cuisine in a cosy family restaurant.
A charming village to unwind between the palm trees and the sea
Despite being la Gomera's main tourist resort, Valle Gran Rey is a world away from mass tourism and has a calm, bohemian atmosphere. Completely surrounded by nature, temperatures are warm and comfortable even during the night, allowing visitors to enjoy this charming enclave at any time of year. Try the delicious local cookies and palm honey, which can be purchased at most of the shops in Valle Gran Rey. An unmissable experience for any visitor.

La Gomera, Canary Islands
Measuring just 370 km2, La Gomera is the second smallest and hilliest of the Canary Islands, and boasts the best forests anywhere in the archipelago. Its highest point, Garajonay Peak, stands at 1487 m and is situated in the Garajonay National Park. La Gomera is approximately 12 million years old and, like the other Canary Islands, is of volcanic origin. Its last eruption occurred around 2 million years ago.
It is known as 'Columbus Island' because it was the last port Christopher Columbus called at to take on supplies before setting sail for the New World in 1492.
The island's Garajonay National Park, created in 1981, was designated a World Heritage Site by UNESCO in 1986. It is home to a jewel from the Tertiary Period: the laurel forest. Walking possibilities are plentiful thanks to the Park's many trails.
Despite its small size, the island possesses unparalleled ecological treasures. Few places in the world can offer such an array of natural riches or such lush vegetation, a relic of the dawn of time and full of endemic species. The landscape is formed by steep-walled ravines, fertile valleys and farmland tilled by man to extract its products. Higher up, the tall mountains act as a barrier to the clouds, which are nudged along by gentle trade winds until they release their moisture drop by drop, creating a unique phenomenon known as 'horizontal rain'. An authentic rain forest whose trees, some reaching 15 m high and with quirky twisted forms, give the landscape a magical and surprising appearance. Indeed, La Gomera is known as the Magical Island.